Welcome to our resource page for allergies! We pride ourselves with the wide database of knowledge AllergicChild offers to deal with food allergies.
Please select a link on the right to explore our experience with food allergies, medical research, and knowledge you need to know about managing food allergies!
The following are excerpts from various pages of our allergy resources!
 "The findings also give credence to what pediatricians have suspected for some time: More recently diagnosed food allergies, for still-unknown reasons, behave more unpredictably and more aggressively than cases diagnosed in the past. We may be dealing with a different kind of disease process than we did 20 years ago, Wood says. Why this is happening we just don't know."  Read more…
"When my son, Morgan, was diagnosed with a severe peanut allergy, our allergist suggested that we keep him away from all tree nuts and shellfish.  She said that many children do have reactions to all of these foods.  We waited for another two years after the initial peanut allergy diagnoses before redoing an allergy skin prick test.  The second allergy test included a retest for the peanut allergy, along with a test of each tree nut separately.  Morgan tested a 4+ on cashews, and had no allergy to pecans.  We decided that with the possibility of cross-contamination, we would opt for no nuts in Morgan's diet."  Read more…
"At his first allergy testing at 18 months old, he scored high on the skin prick test for an egg allergy. Two years later, when the test was repeated, he scored a zero. However, today when he eats products with eggs he does get flare ups of his eczema. So I'm not sure the egg allergy has completely disappeared yet, even with the -0- skin prick score."  Read more…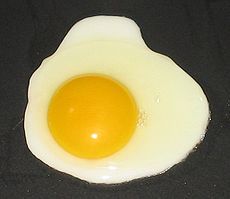 "There is corn flour, corn meal (watch out for pizza crusts) and corn oil that you may run into.  The oil may be refined and not contain the corn protein, however we exercise extreme caution with any oils of the foods that my son is allergic to.  Dextrose is a corn derivative, as is dextrin and maltodextrin, which may be used in sauces and dressings to thicken them."  Read more…
"Many children who have life-threatening food allergies also suffer from various pollen allergies.  Some children are immediately allergic to a substance on their first exposure, and others take years to develop an allergy. When my son first touched a dandelion, he swelled up with hives.  This is an unusual reaction – and he has had many of those unusual reactions!"  Read more…
"Duke University Medical Center's Food Allergy Initiative is exploring a promising immunotherapy clinical study on both mice and human patients. The study seeks to find better ways to treat allergies by desensitizing allergic patients. Dr. Wesley Burks, chief of Pediatric Allergy and Immunology at Duke Medical Center, is part of a potentially groundbreaking study aimed at finding out whether children with peanut allergies can be desensitized to peanuts and eventually cured of the allergy altogether."  Read more…
"Regardless of which device you prefer, you will want to keep the medication out of direct sunlight, and it should not be refrigerated. It should also not be left in a car due to temperature extremes! Additionally, once a pen has expired we dispose of it by practicing administering the shot on an orange. This is good practice so that you know the amount of time it will take to administer the medicine, the strength with which you need to push and the sound of the 'click' upon injection."  Read more…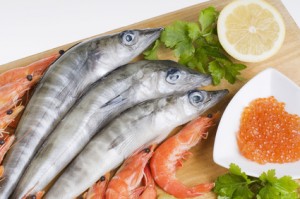 "If allergies run in your family, be cautious of what you eat when breastfeeding if your child appears to be suffering.  The likely foods to cause allergies:  peanuts, tree nuts, eggs, milk, soy, wheat, fish and seafood, can cause stomach upset and long term allergy problems in infants who are nursing.  These are not the only products that can cause upset to little stomachs – the list is endless.  The foods mentioned are the most likely culprits."             Read more…