AllergicChild.com is the creation of Robert and Nicole Smith, the parents of a severely food allergic son, Morgan, diagnosed at the age of 9 months old in 1996 and a daughter, Michaela, diagnosed with celiac disease and a mast cell disorder several years ago. We'd like to share our experience with you to help you keep your food allergic child safe, healthy and living as close to a 'normal' life as possible. AllergicChild.com has had a presence on the Internet since January of 2000, and on Facebook since 2009.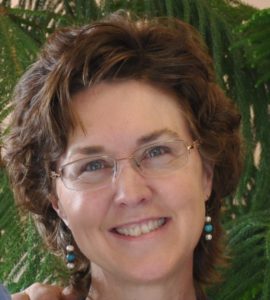 Nicole Smith is the author of Allie the Allergic Elephant: A Children's Story of Peanut Allergies and Cody the Allergic Cow: A Children's Story of Milk Allergies and Chad the Allergic Chipmunk: A Children's Story of Nut Allergies.
She and her husband, Robert, own Allergic Child Publishing Group, the publishing company for Allie, Cody and Chad.
Nicole has helped school districts across the United States manage food allergies and create safe environments for food allergic children. She was a founding member of her school district's Food Allergy Task Force in 2007, which continues its mission today to assist students and families managing life threatening food allergies in Academy School District 20.
In Colorado, Nicole was the driving force to get Senate Bill 09-226 introduced and passed into law requiring all school districts to have a policy to keep food allergic children safe at school. Two years of meeting with senators, representatives and board members of the Department of Education culminated in the bill being signed into law by Governor Bill Ritter during Food Allergy Awareness Week in 2009.
Nicole served as Treasurer for the non-profit organization, Kids With Food Allergies, Inc. She also served on the Food Allergy Initiative (FAI) Advocacy Steering Committee to help build a strong nationwide presence for the food allergy community in the public policy arena, and to actively seek to increase federal funding for food allergy research. Additionally, she participated in the Food Allergy & Anaphylaxis Network (FAAN) Support Group Advisory Council and the Food Allergy Research & Education (FARE) Executive Council. She was an Anaphylaxis Community Expert for Allergy & Asthma Network/Mothers of Asthmatics, was the Vice President of Government Relations for FAACT – Food Allergy & Anaphylaxis Connection Team, and was a member of FARE's Community Engagement Council for Denver, Colorado.
Nicole has written extensively on the subject of food allergies for Allergic Living magazine and Everyday Health; she has been interviewed by numerous media outlets including: the Denver Post, Toronto Star, Health, ChalkBeat Colorado, Neocate's Blog, Scouting Magazine, Living Without magazine, Market Watch,  WebMD, the local ABC News and NBC News affiliates, Forbes Magazine,  ABC News and  NBC Nightly News (two times! Here is the second interview) about managing food allergies.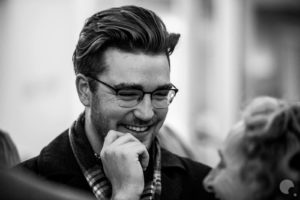 Morgan Smith is a recent college graduate living with severe food allergies to peanuts, tree nuts, sesame, shellfish, and fish. He double majored in Public Policy and Economics with a minor in Leadership Studies at the University of Denver (DU). Morgan wrote a monthly column in AllergicChild.com's monthly newsletter entitled "Morgan's Corner" where he detailed the everyday challenges (and solutions) of living with food allergies. This column earned him national fame – ranging from being interviewed on NBC Nightly News to being a speaker to both teens and adults at conferences across the nation. He was a key person in the passage of SB 09-226, a law in Colorado requiring all school districts to have a policy to keep food allergic children safe at school, and helped flipped senators and representatives from a "no" to a "yes" vote through his testimony.
He's a Boettcher Scholar, an Eagle Scout, a graduate of the University of Denver Pioneer Leadership Program, and the Founder of the University of Denver Roosevelt Institute – a student non-profit organization focused on empowering young generations in political change. For his senior year at the University of Denver, he was elected President of the Undergraduate Student Government. Upon graduation he was honored with Magna Cum Laude, Graduate with Distinction in Economics and membership into Phi Beta Kappa.
During college he traveled and studied abroad. He wrote several ebooks detailing his preparations and experiences. These books can be found on Amazon here.
Morgan is now working as an entrepreneur and is the Founder of Artichoke Studio, a web strategy and design studio.
Morgan's main focus with food allergies is self-advocacy: empowering food allergic children to be their own advocates in every avenue of life – school, friends, flying, and yes, even the dreaded dating scene. Morgan has been a member of the FAAN Teen Advisory Board and the FAACT Teen Advisory Board.