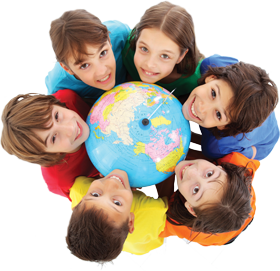 From the moment my son was diagnosed with food allergies at 18 months old, I began to worry about school. Of course, I was worried about college – not preschool! I realized I might be getting a little ahead of myself, and brought myself back to the present.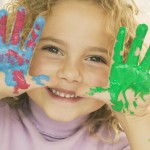 Preschools have changed a lot since 1999 when my son entered. Back then, it was the rare preschool director who had heard of food allergies. Every preschool in our city denied our son admission because they either didn't want to deal with the "liability of a food allergic child," didn't want to learn how to operate an EpiPen Jr. or didn't want to monitor a nut-free classroom. We thankfully found a public preschool in our school district that believed a nut-free classroom was no big deal. We've learned a lot since then about preschool, elementary classrooms, middle school and now high school.
Here's some of the big issues (and solutions) we found with keeping our son safe at school:
Assume that food will be part of every lesson in preschool and kindergarten! For some reason, schools just love food to be part of the tactile lesson. Whether it's counting Skittles into color groups, candy for good behavior or birthday treats – food is everywhere. Communicating with the teacher(s) before the school year starts about your child's food allergies will allow him/her to change lesson plans and find either a safe food alternative or a non-food item for the lesson.
Help out in the classroom as much as allowed. Many preschools don't want parents to be part of the classroom environment since children are learning how to separate from mom and dad at that age. However, by kindergarten most teachers love a room parent. This allows you to watch what's going on in the classroom, help plan parties and observe the school in general. Also, I've found out what's being planned for subsequent weeks just by being in the classroom helping out. This is a great way to avert a potential disaster!
Teach your child how to self-advocate. When my son was in 1st grade he was left out in the hallway during one activity. He was so upset when he came home, which made me even more upset. It would have been easy to march in to the school and unleash on the teacher. That would have probably ruined our relationship. Instead, I had my son write out what he would like to say to his teacher about not being included in the activity. The next day, Morgan went in to speak with his teacher with me along as 'cheerleader' on the side. He read his prepared script. He cried and his teacher cried, and I knew then that she really understood she messed up. He was never left out of an activity again and he learned how to stand up for himself even with an adult.
Make sure your school has rules against bullying. Morgan has received the brunt of a few boys who probably wanted to be friends and didn't know how to approach such. Instead, they chased after Morgan with a peanut butter cracker (supposedly) on the playground saying they were going to kill him! One of Morgan's friends was so horrified he told the playground monitor. Morgan himself didn't think the situation was too serious because one little boy had emotional problems. The situation was elevated to the principal who suspended the boy for the rest of the school day and brought the boy's parents in to school for a discussion about food allergies and their severity. The situation repeated itself with another boy trying the same behavior. He too was severely reprimanded. Morgan knew that his teachers and administrators were looking out for him and he therefore felt safe at school.
Get a 504 Plan and Food Allergy Action Plan in Writing. While many preschools are private and therefore a 504 Plan wouldn't be available, public K-12 schools are required to evaluate students with food allergies to determine if a 504 Plan is appropriate. The problem is many schools aren't aware that this is the law and expect you as a parent to provide them with the information! I've written one blog post about "Food Allergy, 504 Plans, Title II and K-12 Schools" here, and another blog post about "Food Allergy, College and 504 Plans" here. These blog posts were written after extensive talks with the Office of Civil Rights about what rights our children with food allergies have in the school environment.
You will at least need a Food Allergy Action Plan (sometimes called a Health Care Plan) in writing for what school staff should do in case of an emergency. Directions on how to use the EpiPen is always helpful!
There are so many other ways to ensure safety at school, and many of those are covered in our e-books on food allergies and schools.
We have learned that keeping the lines of communication open between the school personnel and our family is so important. Now that Morgan is in high school, he does most of the communicating himself. He's learned how to act responsibly, and he also knows what a potential hazardous situation is. I continue to receive e-mails from teachers about food being in the classroom for a special event, and thankfully in high school that happens VERY infrequently, and Morgan is mainly responsible for communicating with his teachers.
Learn how to set your child up for success in preschool and in elementary school by purchasing this amazing new report on what parents can do to keep their food allergic child safe at school.
Included in this report are examples of a
Health Care Plan
504 Plan
and a letter to other parents
Parents in the school community will need to know what to do regarding food allergies to keep your child safe.
Utilize years of experience in determining what works with schools and help your child safely attend school!
Check out our eBook on How to Send your Food Allergic Children to School here.
Check out our eBook on Supporting School Administration here.
When my son, Morgan, started kindergarten, we wanted to keep him safe in the school cafeteria by marking his "Peanut Free Zone" on the lunchroom table. This was in 2001, and I couldn't find any signs available to fit our desires. So I created one! And then many more – check out all our posters to keep your child safe at school!