Divvies is a great  company that makes cookies and popcorn that are peanut free, tree nut free, milk and egg free! They have beautiful gift boxes of cookies that are great for special occasions. My son especially loves the chocolate chip cookies. Check them out and make sure to indicate you heard about Divvies from AllergicChild.com when ordering!  
All Sweet Alexis products are dairy, egg and nut-free. Gluten-free products are coming soon. Banana bread was my son's favorite!

Libre Naturals: Originally founded as Nonuttin' Foods in 2002 by Alana Elliott while dealing with her family's 6 food allergies, Libre Naturals' granola bars, granolas, oatmeals, trail mixes, gluten free oats and economical bulk products use only the best quality, natural, non-GMO ingredients.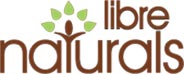 Home Free Treats
No peanuts, tree nuts, eggs, wheat or dairy are permitted in their facility for any reason at any time.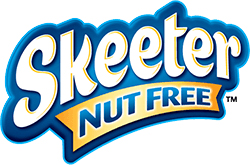 Skeeter Snacks are made in a completely peanut-free and nut-free facility. My son's favorites are the Chocolate Chunk!
Enjoy life foods contain no: wheat/gluten, dairy, peanuts, tree nuts, egg, soy, fish and shellfish. The Not Nuts Trail Mix is a favorite in our house. Visit them today!
Peanut Free, All-Natural Almond Butter – made in an Almond Only Facility, Gluten-Free. Available at many retail locations!

What Can I Eat? Whether your diet is gluten free, vegan, dairy free, sugar free, wheat free, egg free, kosher or if you have a food allergy or intolerance for lactose, yeast, nuts, soy, corn, fructose, casein, salicylate or amine, you`ll find delicious food options in their pantries. Based in Australia.
Cherry Brook Kitchen
All natural baking mixes that are peanut free, dairy free, egg free and nut free.
Vermont Nut Free Chocolates are exactly that – chocolates with no peanuts and tree nuts made in an entirely nut free facility. They have gourmet chocolate truffles, fruit creams, mint creams, caramels, raisin clusters, chocolate bars and novelty items.
Gimbal's candy is peanut free, tree nut free, dairy free, egg free, gluten free and soy free. My son loves these candies and is willing to share a few with his friends!
Amanda's Own Confections Dairy, Egg, Tree Nut and Peanut Free chocolates and candies.
SunButter is a great alternative to peanut butter if your child can tolerate sunflower seeds. The consistency is very similar, and the taste is great. As their Web site says: Just like the other spread and better for you! Check them out today!

Outside the Bread Box is located in our city of Colorado Springs, however they do ship their wonderful products everywhere. All their baked products are gluten free, wheat free, and nut free. Many are also dairy free, casein free, corn free, soy free, and yeast free. They do not use trans fats, preservatives, or artificial colors/flavors in any of their products. We love their bagels, cheddar crackers and chocolate chip cookies.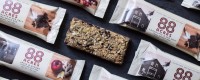 88 Acres is the creation of a food allergy wife, who almost lost her then date on their 4th dining adventure together. Thankfully he survived the nut cross-contact and the two married! They have created "granola" bars and cereal that are top 8 free and delicious. They are also GMO free and made in small batches.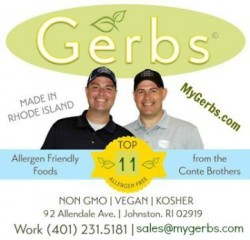 Gerbs is a Non-GMO, Vegan, Kosher and Top 11 Allergen Free (no legumes, mustard or sesame) choice of seeds, granola and dried fruit. Their Pumpkin Seeds are my family's favorite!