I have been a patient of Dr. Xiu-Min Li's for over 5 years now, utilizing her Traditional Chinese Medicine (TCM) herbs to assist with healing my gut, and minimizing the symptoms I have experienced from the dual diagnoses of Eosinophilic Esophagitis (EoE) and Mast Cell Activation Syndrome (MCAS).
I have also been slowly weaning myself of other medications that are standardly given for EoE and MCAS. I am currently on a very small dose (1/4 of a 10 mg tablet) of Zyrtec (antihistamine) and an even smaller dose (1/20 of a 1mg capsule) of Ketotifen (mast cell stabilizer) in addition to one puff of swallowed Asmanex daily. The reason why I am on such a low dose of these medications is that my gut has been healing, and taking higher doses of any of these medications makes me feel worse rather than better.
Additionally, while Flovent is generally given to be swallowed to mitigate the symptoms of EoE, I recently found out I'm reactive to it. I experienced hives and eczema on my upper chest after being on the drug for a few weeks, and even with lowering the drugs, the itching was severe. Therefore, I went onto Asmanex, also swallowed, and no longer have any itching!
There is no cure for EoE or MCAS currently. These traditional drugs are to assist with symptoms, and prevent further damage to the gut. I wanted to find a cure, which is why I became a patient of Dr. Li's in 2015. (Find out more about my Healing Through Traditional Chinese Medicine here.) For patients who live in and around the New York City area, Dr. Li will provide acupuncture treatments to assist their body in healing during regularly scheduled appointments.
Since I live in Colorado, I have monthly or bi-monthly Zoom chats with Dr. Li to check in with her about my progress and to order more herbs. I needed to find a local practitioner who was willing to provide me acupuncture without over-stimulating my body. Dr. Li's biggest concern was that my body could overreact to acupuncture, and I needed to ensure that any doctor I saw would understand the level of stimulation that I could withstand that would be helpful and not hurtful.
I'm happy to report that I have found a wonderful doctor here, Dr. Debbie Hsaio Ki Ting in Colorado Springs, who received her degree from Samra University of Oriental Medicine in Los Angeles, CA and the Beijing Academy of Traditional Chinese Medicine in China. Dr. Debbie was happy to communicate with Dr. Li if that was necessary, but Dr. Li said that she trusted her to understand what my body needed.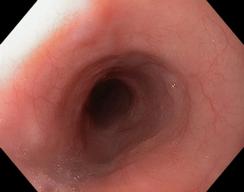 When I first met with Dr. Debbie, I went into a long explanation of my various diagnoses to ensure that she understood everything I thought she needed to know about me. I have to laugh now because her response to all of that information was similar to Dr. Li's – Traditional Chinese Medicine isn't concerned with "Western medicine" diagnoses. They view the body in an entirely different way: energy balance and restoring the flow of Qi (chi). Dr. Debbie's conclusion was that I have a lot of inflammation in my body, and she would be able to mitigate that inflammation through acupuncture.
Dr. Debbie has found the perfect balance of stimulation without overdoing it. The first few sessions were a little too much for me, and I found myself with severe stomach aches a few days after the treatment. I shared this information with her, and she backed off by using fewer needles until I could tolerate more needles. And I began to feel MUCH better after having acupuncture. I noticed especially that my intestines calmed down tremendously. That was especially nice since the fall flare of pollen was beginning to ramp up, and I continued to feel better and better!
My gut is much calmer and not so reactive, and the only thing that has changed is that I've added acupuncture into my healing regimen. I continue to take all of the herbs and apply the creams that Dr. Li has prescribed for me in addition to having acupuncture every other week from Dr. Debbie. I continue on the road of healing, and not just symptom relief, but true healing! I'm very hopeful to soon be able to increase the number of foods that I eat from my paltry four. It has been a long road of recovery for my gut, but I was very sick when I began TCM.
If you'd like more information about Dr. Li's research, she has published a study about Traditional Chinese Medicine and Acupuncture, Successful Management of Eosinophilic Esophagitis Using Traditional Chinese Medicine: A Case Report.