It's amazing how much more food allergy awareness there is in 2016 than there was in 1996 when my son had his first reaction – a contact one at that – to peanuts! Twenty years makes so much difference, yet there is still a long way to go.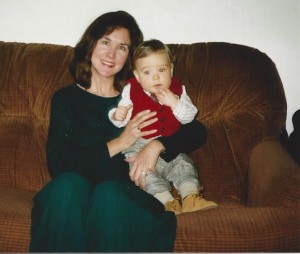 Rare is there a preschool that doesn't have some awareness of food allergies; however, there are so many colleges that need to be educated. Day cares have protocols for children with food allergies, yet employers don't have any idea what's coming as our children age and need special accommodations in the workplace!
And don't get me started on discussing airlines and their needs to serve peanuts, or warm nuts in First Class! We still have a long way to go to create more awareness of our children's needs and civil rights.
There have been several key items that have occurred in the last 20 years. The main item was the Food Allergen Labeling and Consumer Protection Act which was passed in 2004 and became law on January 1, 2006. The top 8 food allergens must be labeled in words a child can understand as a result of this law. It is so much easier than it used to be to know if a product is safe.
There has also been the American with Disabilities Act Amendments of 2008 which defined eating as a major life activity, and therefore paved the way for life threatening food allergies to be considered a disability.
There is now an abundance of ongoing research occurring to find a cure for food allergies. When my son was little, there was nothing, and very little funding for research. The only "cure" was complete avoidance of the offending food.
I'm convinced that in the next 20 years, there will no doubt be a cure. In the meantime, living with food allergies is not as lonely as it used to be – sadly, there are so many more children being diagnosed each day. And the Internet has definitely made the food allergy world bond and be able to reach out to more families.
AllergicChild has been online since January 2000. We've been sharing our family's experience of traveling, sending our son to school, and basically every aspect of our lives as it relates to food allergies. My son, Morgan, has detailed his life since he was 9 years old for the AllergicChild audience.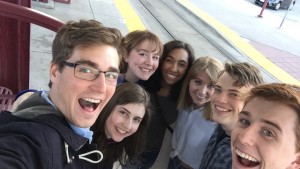 Morgan has shared his personal experience about preparing for trips alone and with school groups, about college and what it took to find the right school. He also shares all his writing from the age of 9 through the present, and how food allergies have affected his life. I encourage you to visit our blog to read more of his posts. You will see that your child has an amazing future ahead!
Thank you for all your support and encouragement through the years. One day, when we have a cure, we won't need Food Allergy Awareness Week. In the meantime, let's continue to trudge this road and support one another!