My son, Morgan, and his boyfriend, Quinn, returned from their vacation in London on Monday, March 16. If you haven't read about that challenging return to the US, you can read about it here.
Both young men went home to self-quarantine after their return. During the trip, for a few days Quinn had been experiencing symptoms of fatigue, muscle aches, and a very low-grade fever, then he'd feel better. Since there was no way to get a COVID-19 test in England or Scotland during their trip, he just continued to enjoy the trip.
Morgan lives alone in an apartment in Westminster, a suburb of Denver, CO, while Quinn lives alone in Arvada, another suburb. Morgan felt sure that they had been exposed to the COVID-19 virus during their travels since they had been in planes, trains, automobiles and the Tube in London! They did their best to wash their hands and use the hand sanitizers available in many locations, however the nature of travel ends up with frequently being in crowds.
Morgan's boss at the Longmont Economic Development Partnership had a baby while he was in London, and he returned to work early Tuesday morning handling not only his workload but hers also. His days were very long that first week back at work with numerous online meetings on the impact of the coronavirus on the local economy.
On Tuesday, March 24, he awoke with body aches, especially in his legs. At first he thought it could be from the yoga he did the previous day. Then, when he spoke with Quinn, he discovered that Quinn had been experiencing not only a stuffy nose but also a sensation of not being able to taste his food, which come to find out is apparently a strange symptom that many people with COVID-19 are experiencing. At that point, they were both convinced that they had the virus.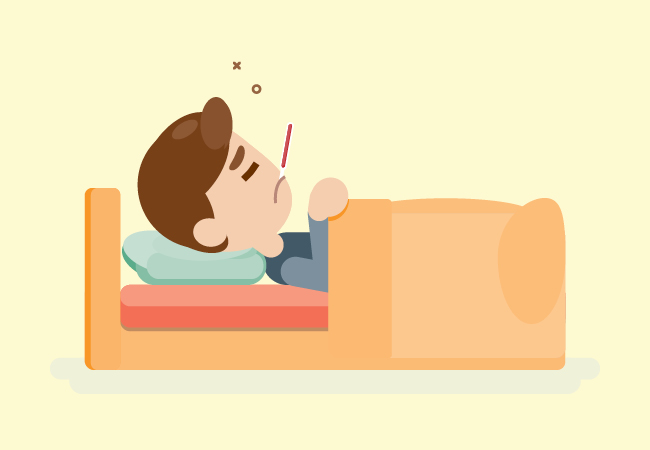 Day 2 of the virus, Wednesday, brought more of a tight chest for Morgan. He had been taking his inhaled steroid, Qvar, once per day but decided that he needed to check in with his primary care doctor to see what his next step should be and how to obtain COVID-19 testing. UC (University of Colorado) Health is a large network of hospitals and doctors in Colorado. They are providing telemedicine information and appointments for anyone with symptoms of the virus, in order to keep patients at home. Morgan called in to see where he could be tested for the virus and what he should do about the tight chest since he is diagnosed with mild asthma. He was told that there was no testing available in Denver unless he was hospitalized. As for the tight chest, the nurse with whom he spoke suggested that he increase his Qvar to twice a day. She also discussed what he should do if his breathing got more labored or he experienced wheezing, which was for him to call in for a telemedicine appointment with a doctor, who would likely prescribe Albuterol for his nebulizer. He was still working from home during all of this, trying to balance his need to rest with the workload.
As for Quinn, he didn't have any new symptoms. He has no underlying health conditions, having outgrown asthma during puberty. He never has any issues with breathing troubles with a cold or illness. His strangest symptom was not being able to really taste his food. He was able to continue working from home all week without any fatigue or other symptoms.
Day 3 brought on a fever for Morgan who awoke with a general malaise, and a cough. When we spoke with him that evening, he sounded thoroughly exhausted. He had called back in to UC Health, in the middle of managing meetings for work, to request another telemedicine appointment for the next day, Friday. My husband and I hung up the phone quite concerned that the virus was really affecting him, and still clinging to the hope that he'd be able to stay in the "moderate" area of the illness. I posted on Facebook about both Morgan and Quinn having the illness and was pleasantly overwhelmed by the loving response of so many friends and family members concerned and sending prayers.
Day 4, March 27, was a lovely surprise to find Morgan feeling better. (My husband and I have a routine going where we talk with him every morning and evening!) He had decided to take the entire day off from work to rest, which in Mama Bear's mind was a very good decision! He refrained from taking Tylenol the previous night, which he says upsets his stomach, and allowed his fever to spike through the night. He was up at 3 am taking a shower from sweating so much. But all that sweating helped him to feel much better on Friday morning. His cough was more productive sounding, and his energy was certainly better. I'm convinced all the positive energy coming from everyone also helped! His conversation with the doctor later in the day via telemedicine did not yield a prescription for Albuterol for the nebulizer. Instead, she suggested using a spacer and upping the Albuterol to 2 puffs, every 4 hours as a first step. It appears that doctors are trying to take small steps in fighting this illness to still have more available actions to tackle a worsening condition. We breathed a sigh of relief that his body was fighting off the virus, and by the evening he was feeling about the same, which we took as a good sign.
Day 5 is today, and his condition appears to have stabilized. He continues to say that he feels about the same. He is planning on resting all day today and tomorrow since it's the weekend. Morgan hasn't had to use the Albuterol inhaler at maximum dose because he has gotten relief from using it just a few times daily. The chest tightness has dissipated, and his cough didn't even keep him up at night. He still has a slight fever that comes and goes. By the evening, however his cough was to the point where Morgan was having trouble talking without being interrupted with a coughing fit. We could hear him wheezing, which was really scary. He had been sitting in the bathroom of his apartment creating a steam bath for himself with hot water from the shower. He was also taking the Albuterol more frequently that day. We got off the phone that evening really concerned. In the middle of the night, I found myself awake wondering how EMTs would be able to get into Morgan's apartment building since it is locked with no door person in attendance. I was in a very fearful place emotionally, and barely slept all night.
When we spoke to Morgan the next morning, Day 6, we decided to do so on FaceTime so we could see what he looked like. The telephone doesn't provide as much information, we discovered, as being able to look into his eyes and to see how he was feeling. And thankfully he seemed to have turned a corner for the better. It was frightening how quickly the illness could turn from being stable to being really sick. And from what I read online, people who end up hospitalized for the illness, have on average been at Day 7. With that in mind, we continued to call him every morning and evening on FaceTime to check in over the next several days.
Morgan had several friends offer to get him food, however he only felt comfortable asking his sister, Michaela, to do so because she understands how to read a label for his food allergies (which are peanuts, tree nuts, sesame, fish and shellfish). She was able to get him groceries, dropped them off at the front door of the building while he gloved and masked up and picked them up.
Each day has brought him a little bit more energy, as he started back to work for a few hours building up to working all day by Thursday, April 2, Day 10. As of today, Day 11, he still has a cough, but the fatigue is finally gone. He's also staying inside his apartment until he is completely free of all symptoms. One of the doctors he spoke to said that he should be free of symptoms for 72 hours before going out in public, and that he should be isolated for 14 days after the symptoms start. At this point, he still has several days to go to reach that milestone.
This weekend, we plan on having a virtual family dinner since we can't get together in person! My husband's birthday occurred while Morgan was in London, so we'd like to celebrate that. And we are certainly celebrating Morgan and Quinn both recovering from this illness!
As of now, I would say that Morgan experienced the "moderate" symptoms of the illness, while Quinn has enjoyed a "mild" illness. From what I've read, the mild or moderate illness will likely last 2-3 weeks, which doesn't sound mild to me! And honestly, without either of them having access to a COVID-19 test, we are just assuming that they have that virus and not another influenza or cold-type virus. This is a very small sample size, but there does appear to be a difference in Morgan's symptoms of chest tightness and coughing than what Quinn has experienced. Maybe that's the difference in having asthma, since Morgan is prone to having asthma exacerbations with any type of upper respiratory illness.
I am so appreciative for all your wonderful energy in the form of thoughts and prayers for Morgan and Quinn! Stay home and stay healthy!!