When our son, Morgan, was young we were always SO careful to protect him from dogs and cats because of his severe allergies, diagnosed from a skin prick test, and confirmed with a few disastrous exposures. Prior to him receiving allergy shots, if he was in a house where a dog or cat had ever lived, his eyes would swell shut within 10 minutes. After receiving allergy shots, he wouldn't have such a severe reaction, but was still subject to some asthma issues.
I have also been skin prick tested for allergies to dogs and cats, and have a severe cat allergy, and supposedly no dog allergy. However, I have been in homes with a dog and experienced a runny nose and cough, so there must be some dogs that bother me. (I've yet to figure out which breeds bother me, and which don't.)
A few weeks ago, my husband and I went to Winter Park, Colorado, to stay in a condo owned by his brother. We were told that the property is "pet free," and that they don't allow anyone to bring in pets, which was a welcome relief. We packed up for a 4 day/3 night stay looking forward to rest and relaxation in the beauty of the Colorado Rockies.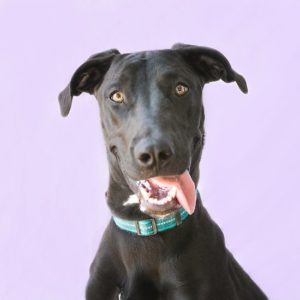 When we got there, we noticed that there were dog hairs on the couch. We knew that his brother's family owned a dog, and figured that the dog must have come to the condo with them at some point. I wasn't too concerned since I have only ever had issues when the dog is in the room with me, and then only with a few dogs.
We bought a lint roller at a local hardware store and gathered up all the dog hairs we could. I wasn't having any of my traditional runny nose or cough, so I thought I was doing fine with the dog hairs. And the condo was basically clean, with no dog hairs on the carpet, so we proceeded to stay the entire weekend having a great time.
I did notice while we were there, that during the night, around 3am, I kept waking up with an acid feeling and stomach ache. This isn't unusual for me since I have a diagnosis of Eosinophilic Esophagitis (EoE), and I chalked it up to not taking enough acid medication.
By the time we got home, I realized that more acid medication wasn't helping to mitigate my symptoms, and that my EoE had really flared. In Winter Park, it was snowing the entire time we were there, so there were no pollens in the air, which is my usual trigger. The only thing that could have triggered an EoE flare was the dog hair! That was a new experience for me.
I haven't been in a house with dogs in several years, and it has been decades since I stayed overnight in a room where a dog has been. I now know that "pet free" to some people means that they don't allow OTHER people to bring pets to their rental property. It doesn't mean that they don't bring their own pets!
When we have booked a condo through AirBnB, I always inquire with the owner whether pets have EVER been in a property, yet with my own brother-in-law I neglected to do this.
Another lesson learned!