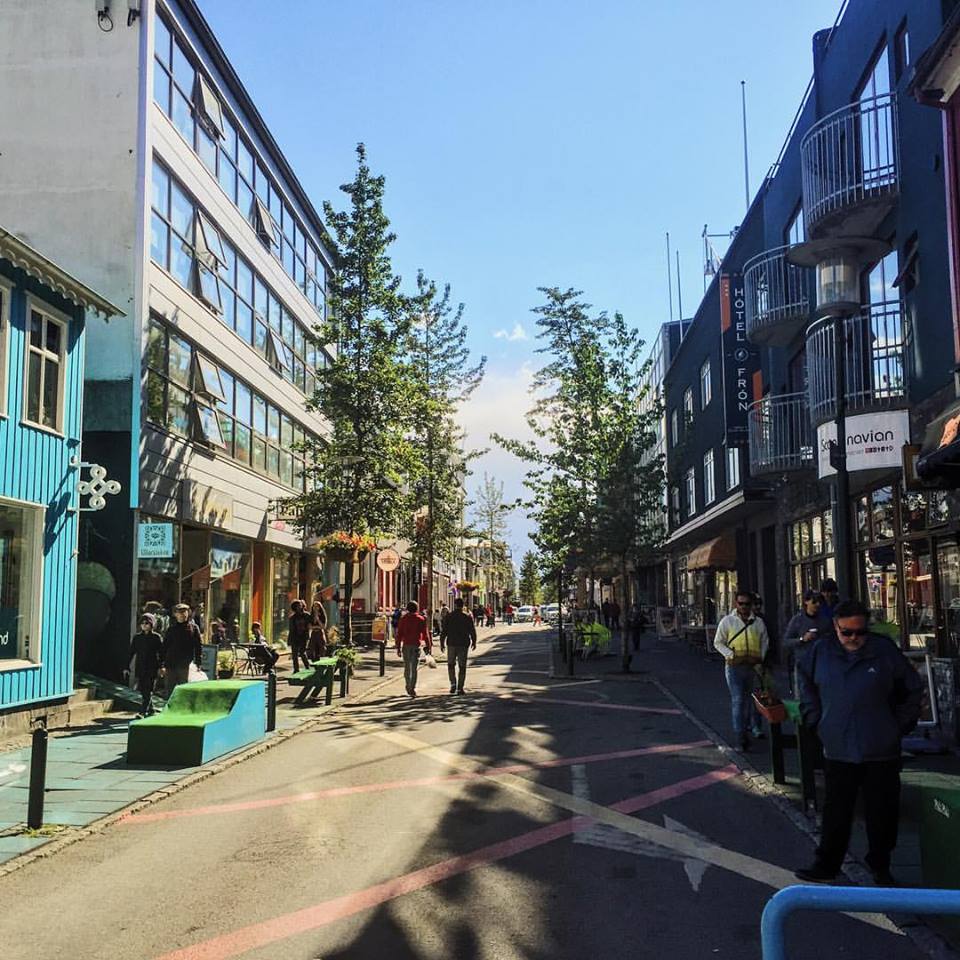 In the fall of 2016, our son, Morgan, flew through Reykjavik, Iceland, on his way to study abroad. He was in the country for only 36 hours, so didn't get a chance to see much of anything beyond the city. He promised himself that he would get back to Iceland to see all of its natural beauty sometime in the future.
The future is now! For two weeks in August, he and my husband, Robert, are going to share a trip of a lifetime backpacking in Iceland! The preparation for this trip has taken almost 9 months to put together, and the food is almost the least of it.
Iceland is part of the European Union, so it wasn't necessary to fly to an embassy here in the USA to obtain a Visa. Both already have passports, so that box was checked easily.
Both also carry medications, and Iceland has strict requirements of medications being in the original prescription box and the medication must not expired. This has required some work on Morgan's part.
Morgan is now in the work world, and has his own medical insurance. He needed to find an allergist in the Denver area, where he now lives, to obtain current prescriptions for Albuterol, a steroid inhaler and his Auvi-Q's. This was a big step because he has only seen one allergist his entire life, and she retired just as he was graduating from college. He wanted to find the same wonderful care he had received from her, and as luck would have it, he found an allergist that had trained with her many years ago! His enormous history in three medical files was copied and sent to this new allergist. Morgan forewarned the doctor that there was 20+ years of appointments, skin prick tests and reactions to pore over. All went well with the new patient appointment, and as a Mom, I'm thrilled Morgan has found a very capable allergist to continue his care!
Since Morgan flew Icelandair previously, and had no difficulties at all, they decided to fly the same airline. Morgan always brings his own food on airplanes, and doesn't expect to be served a safe meal. They don't serve peanuts on flights, which is great!
The next step was to figure out what the father/son duo were going to pack to bring with them on the airplane. Robert and Morgan have an annual week long camping trip each summer in the Lake City area of the Colorado Rocky Mountains. It is a trip they both look forward to every year. They have all the gear (and then some!) that they would need to camp in the Rockies. However, Iceland is a little different in that they don't allow campfires. So, they will be renting a camping stove in Iceland, along with tables and chairs. And they will bring jet boils for water heating.
Everything in Iceland is expensive – food, camping equipment and sleeping bags. They will be bringing as many supplies as they can fit in their suitcases while ensuring the bags are under the weight limit. Even frying pans from Walmart will be packed in their luggage!
They plan on purchasing an abundance of their food in Iceland as they travel from location to location; however, as a backup they are also bringing Mountain House brand freeze dried food that just need hot water added. This too will be packed in their luggage. They don't want to risk trying to find freeze dried food in Iceland, since this brand may not be available. Mountain House is the only brand that we have found that doesn't have Morgan's allergens – peanuts, tree nuts, sesame, fish and shellfish.
In Iceland, camping is allowed only in designated camping sites. The good news is that there are no bugs, spiders, mosquitos or snakes. And the only animals are arctic fox, mice, rabbit and reindeer – so nothing warranting concern for an animal getting aggressive like bears will in the Rockies.
Since Iceland is known for its fishing and a fish-oriented diet, they will be taking extra caution with Morgan's anaphylactic fish allergy. Morgan can't even stand the smell of fish, so shopping in stores or markets may get interesting!
This is a trip of a lifetime, and the two are SO excited for this adventure! I will be reporting back with a blog post after they return, and I'm sure the two of them will be providing many pictures and commentary too.