I'm leaving on Monday, August 1st to study abroad! I'll be traveling with friends for the entire month of August through Iceland, Spain, France, Italy, and Greece; then, I'll be in Denmark for a month completing a research project; and then I'll be at a host university in Lancaster, England from October to mid-December. Crazy times!
I'm beyond excited to embark on this adventure of a lifetime.
The planning for this process admittedly started before my Freshman year at college even began. I was excited! The University of Denver has an incredible set-up: during your junior or senior year, you can study abroad at any partner program or university (they have over 160) in over 80 countries around the world. You pay DU your normal tuition, housing, and fees and they take care of the costs at your host program or university! And, with a 3.0 GPA or higher, DU students can also qualify for the Cherrington Global Scholars program, which helps cover visa fees and flights to and from your program! Truly, DU makes it super easy to study abroad.
I knew from the get-go (as I discussed in a previous post) that I would need to study in an English-speaking country where I would have control of my food intake — so homestay programs and shared kitchen set-ups wouldn't work. I narrowed it down to a variety of programs in the UK, New Zealand, and Australia, but eventually settled on Lancaster University. It's quite a good school and has a variety of academic + fun programs I can get involved in!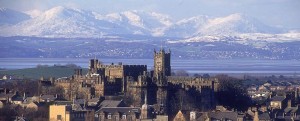 I left all of the study abroad stuff on the backburner until this past fall, when all the study abroad applications begin. After investigating all of my options at Lancaster, I decided to pursue independent research. I had no idea (originally) what my research would be about but I knew it sounded cool and I wanted to take advantage of the opportunity of studying abroad. As a Public Policy major, I'm really interested in how different governments structure their economies, health care systems, and other public sector services. I mulled around a bit with the idea of looking into the National Health Service (NHS) in the UK since it's so different from the US health care system; but, after doing a lot of research and reading (I kid you not I read three PhD dissertations and two books and forty-odd academic journal articles), I settled on conducting research in Denmark on the way they treat small & medium-sized businesses.
I now knew that I would be spending a considerable amount of time in Denmark conducting this research and I would have to do it before my program began. Lancaster's term starts late (the first few days of October), so I knew I had September to conduct my research.
And then, I decided that traveling with friends sounded like a cool idea — why not? I'm over there already and my flights were paid for by DU. After many months of figuring out immigration issues and friends committing and then finding out they weren't able to, my two close friends (Thomas, my first year roommate, and Danny — or DK for short) and I decided to travel together for all of August! We didn't really have much planned until mid-May, but we knew we wanted to see a lot of Italy.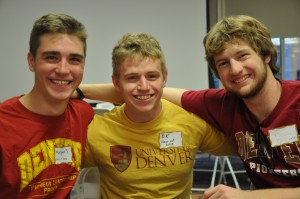 So, the run-down for the next four-and-a-half months came to look like this:
I'll be traveling with Thomas and DK through Iceland, Spain, France, Italy, and Greece.
I'll be staying in Copenhagen, Denmark for the full month of September.
I'll be attending my study abroad program at Lancaster from October to mid-December. I get home December 18th.
I am blessed to have a full-ride scholarship to DU that helps pay for my study abroad experience at Lancaster. I also applied and was awarded grants to help fund my research in Denmark. I started saving over two years ago for my study abroad experience and am also using all my personal savings to help fund my travels and other fun excursions! The point being I started planning for this incredible experience a long time ago, both financially and mentally.
Health & Safety Abroad
This was a top priority for me from the get-go. I knew (from other bloggers and food allergy families) that international travel was completely possible, even if I didn't speak all of the languages. My Spanish is a little rusty, and I definitely don't know how to explain anything in French or Greek, so I knew I'd be flying blind. I admit, that's scary! But, I knew I could prepare successfully for my travels abroad and remain 100% safe.
I downloaded the Google Translate app, which can help translate things on the spot — you can even take a picture of something and it will translate it!
I also downloaded AllergySmartz, an app for my iPhone that allows me to select my food allergens and it churns out a prepared chunk of text describing my food allergies & cross contact issues in multiple different languages to give to a waiter who may not be fully fluent in English. It's essentially a digital chef card in multiple different languages!
DU also helps its abroad students by automatically getting them membership to International SOS, a company that delivers 24/7 emergency help and advice. They don't provide health services, but they can call an ambulance or help notify a US Embassy in case of a national security issue. DU requires all of its students call International SOS before they leave to get advice on health & safety while abroad.
My call with International SOS was fantastic. After getting a security overview of all of the countries I was traveling to (and advice to watch out for pickpocketers and such), I got to speak with an actual medical doctor (!) about my food allergies and traveling abroad. He helped clarify that I should carry a doctor's letter to get my medication through immigration (and what should be in that letter), to always watch out for cross-contact issues in restaurants, and to always carry my EpiPens. It was really great to talk to a doctor who was so knowledgeable on food allergies and travel.
This is, in many regards, the ultimate test of self-advocacy. I'm already really quite good at advocating for myself, but to do it other countries and across languages certainly tests my own limits. My mom helped research potential issues in food overseas by reaching out through her various social media groups to figure out what other things could come up. I found out lupine flour, a flour used a lot in baking across Europe, cross reacts with nuts, and therefore isn't good for me with peanut and tree nut allergies. Definitely going to avoid that! I have the absolute faith and confidence that I'll be safe and I know how to take care of myself.
For medication, I'll be carrying two EpiPens with me at all times, and I'll have an extra two in my backpack. Because they have become so expensive, I'm traveling with EpiPens that are expiring in August of 2016 (this next month) – these are my two backups. We ordered the two new ones from Canada Drugs and got the MEDA brand, the European drug manufacturer of EpiPens, to make sure I was safe for all of my travels. They cost ~$220. I will be keeping the new ones with me. This is a definite risk, but from conversations with my allergist, the EpiPens won't become extremely ineffective in the couple months past their expiration date. They may or may not be 100% effective, either, but we simply can't afford to spend $220+ for a second new pair of EpiPens. I'll also have other prescribed medication in my backpack at all times.
I researched labeling laws for the EU and the UK. Thankfully, no regulations will be changing due to Brexit in the coming months, so I'm in a sweet spot to come to the UK (especially since the pound sterling is weaker against the dollar)! Over 85% of Danes speak fluent English, so I know I won't have too many issues communicating in restaurants regarding my food allergies. However, most of their labels are solely in Danish. I've become familiar with important words (mainly my food allergies) in Danish to quickly identify those while reading labels in a grocery store.
Traveling & Living
For the next 4+ months, I'll basically only have a backpack's worth of belongings. Since I'm traveling for the duration of August, I'll only be carrying the things I absolutely need. Thomas, DK, and I are traveling mainly by trains, so I can't be carrying around tons of luggage — it's inconvenient, heavy, and unnecessary. I'll have all the necessities, but nothing really more — clothes for different kinds of weather, some hiking shoes, flip flops, swimsuit, my medication, and some electronic & utility stuff, but that's about it.
For August, we'll mainly be staying in hostels or AirBnB. We used HostelWorld to find the best hostels (stayed with hostels rated 8.5+ upon the advice of a friend). We were able to check their no pet & no smoking policies, plus cost and living situations. All of our AirBnBs were strategically placed in cities we were staying longer in: for example, we're spending 5 nights in Rome, so we got an AirBnB so we could cook our own food if we wanted, wash clothes, and so forth. All of the AirBnB's we chose are non-smoking and pet-free!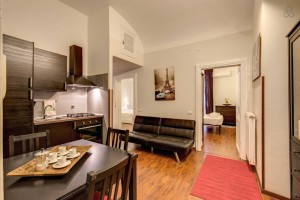 In Denmark, I'm renting an AirBnB for the whole month. It's also pet-free and smoke-free and the owner is even giving me a bicycle to use while I'm there! Truly a wonderful set-up. It has a kitchen and a refrigerator and I get to truly take care of myself for that whole month!
While in Lancaster, I'll be staying in a studio dorm room. I'll have a bed and bathroom and a small kitchenette to cook all of my food. I can take a short bus ride into Lancaster whenever I need to buy more food. It is also pet and smoke-free!
Final Thoughts
I've prepared just like any other student studying abroad & traveling internationally — making copies of my credit cards, passport, immigration letters and documents, making sure my housing is set up at Lancaster, booking trains — and I also prepared as someone with food allergies. I'm going to be cautious. I'm not going to be eating crazy dishes without knowing, for certain, what will be in those dishes.
And, I know, I'm going to have the time of my life! I'll post an update probably once I get to Lancaster in October. Until then!