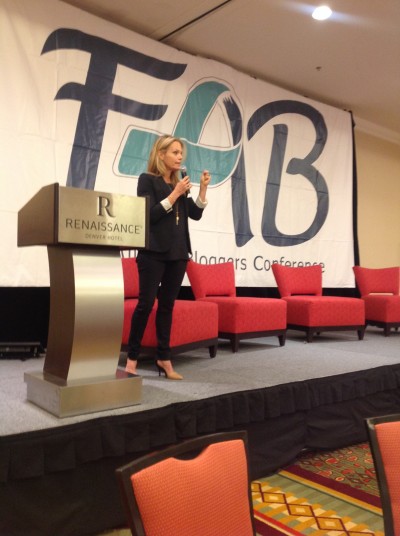 For those of you in attendance, you know what a special weekend we had at the Food Allergy Bloggers Conference in Denver! And for those of you who weren't there, you were certainly able to keep up with all the activities via social media. We are a talkative bunch on Twitter, Facebook, and every other social media site you can imagine!! The hashtag is #fablogcon if you'd like to catch up on everything that was tweeted.
Robyn O'Brien provided the keynote speech about our food system. She asked the question, "Are we allergic to food or what's been done to it?" Robyn is a fellow Coloradoan, and we got back 10 years to when her youngest daughter got diagnosed. She has really taken on the food industry, and was a real highlight to my first Bloggers Conference.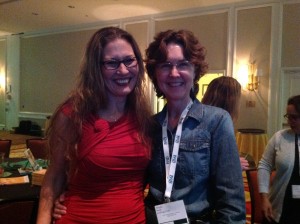 Jenny Sprague, shown here with me, is the organizer and founder of this great conference. She coordinates the entire conference from her home in Maine – and let me tell you that's a feat in itself. It takes the better part of a year to obtain sponsors, presenters and speakers. And she has the best Expo of any food allergy conference I've ever been to. There are so many vendors showing off their new products that it's easy to get lost for hours learning about new EpiPen cases and "free-from" foods. The swag bags we received were outstanding with samples from numerous vendors.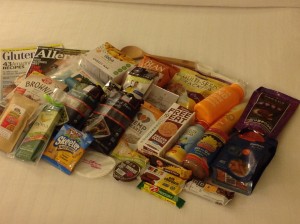 We actually received two bags because there were so many products! With my limited diet, my son was SO happy I shared my goody bags with him…he took them back to his dorm to share with numerous friends.
And speaking of Morgan, he and I spoke about College Accommodations for food allergies, along with Jim Long, former senior attorney for the Office of Civil Rights at the Denver branch. Jim is a rock star when it comes to understanding 504 Plans, and being able to mediate a solution for a student with food allergies.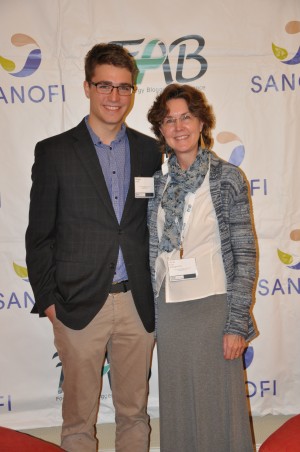 Morgan also got to meet two wonderful chefs during the conference: Cybele Pascal is a favorite cookbook author in our house! Her lettuce wraps are superb. She and Morgan had a lively conversation about how to reach college students with food allergies. Morgan is a big fan of "Tasty", a video production of recipes. Sounds like something will be forthcoming out of this!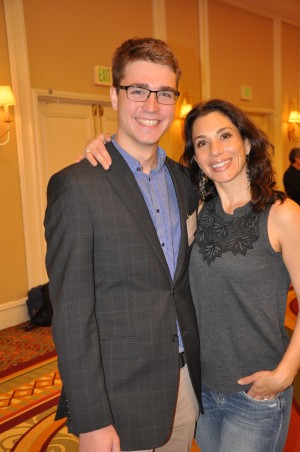 and Keith Norman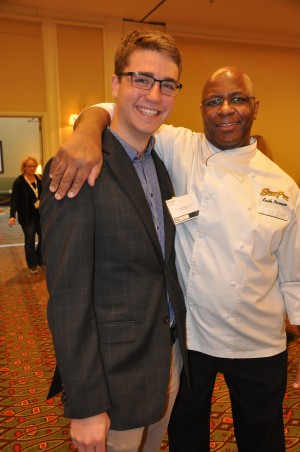 Keith's ability to provide safe foods for so many different dietary needs is amazing. He came in to the Denver Renaissance Hotel and trained their entire staff about cross contact and how to safely feed patrons with food allergies and gluten intolerance. I'm sure the hotel will never be the same – and that's such a good thing!
So, mark your calendars for next year's Food Allergy Bloggers Conference. I can't wait!