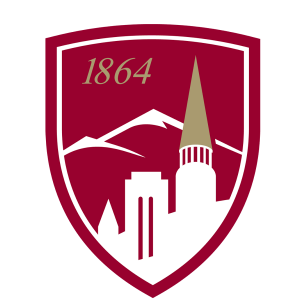 My son, Morgan, is currently a sophomore at the University of Denver (DU). DU is a private university in the heart of Denver, with approximately 5000 undergraduate students.The school requires that all students live on campus for two years, which sounded impossible when managing food allergies. Yet we tried to be open minded when we first visited the campus. After touring the school, meeting with the Dining hall chefs and with the Housing office – we determined it was going to be not only safe, but great!
DU has been wonderful with accommodating students with food allergies; however their website doesn't have very much information about the wonderful things that they do. We found out how great they were back in 2008 when our daughter, Michaela, (who has celiac disease and a mast cell disorder) attended a music camp for two weeks during the summer. The chefs prepared her meals based upon a list of safe brands of foods and menus that we provided prior to the beginning of the camp. Each meal was safely prepared for her, and it convinced us that this was THE school for food allergy students!
I recently spent 90 minutes in a meeting discussing food allergies and how it impacts students at DU with the Vice Chancellor of Campus Life, Dr. Lili Rodriguez, Dining Services Resident District Manager, Ira Simon, and the DU Communications Director, Elise Chester (who has a two year old son with severe peanut allergies!) I wanted to encourage them to provide the details of how amazing they are on their website. The meeting proved to me that they are totally ready to take on the topic of food allergies on campus.
Here's some of the takeaways from the meeting:
After Morgan chose to attend DU, he emailed Ira Simon to request a meeting to discuss his food needs. Ira set up the meeting to include all the chefs that worked at all the residence halls on campus. That way Morgan would feel safe eating anywhere on campus. I attended this meeting along with Morgan. We were both very impressed with all the knowledge and willingness the chefs had to provide whatever safe food Morgan needed. A personal meeting with all the chefs on campus is a staple for every student with food allergies, and this personal meeting will now also be part of the campus tour for all families who request it so that they can discuss their child's specific food allergies with the chefs.
All of the chefs have gone through AllerTrain to be trained on handling food properly to ensure no cross contact, and to be able to properly read labels. You won't see this information currently on the DU Dining Services website, but this is soon going to be included.
What's also forthcoming is a request for each student with food needs to quarterly (DU is on the Quarter system) meet with the chefs to review any needs not being met and to share compliments and concerns. This will ensure that the chefs maintain the personal relationship they like to have with each student with food allergies.
DU currently lists the ingredients of every food they serve on their Dining Services website and it's also listed in their cafeteria. They want to expand the ingredient listings to be available on a smartphone App. Better yet, they hope to be able to have a student input their allergy or allergies and be able to view a menu of safe foods for the upcoming week. Morgan already utilizes the website to click on a menu item to see if any of his allergens (peanuts, tree nuts, sesame, fish or shellfish) is listed as an ingredient. Not all kids are accessing the website currently, which is also fine. The chefs enjoy getting to know the students and what food allergies they are managing.
DU currently offers "Simple Servings", which are meals free of 7 of the top 8 food allergens, in one of their cafeterias. The only food they do serve is fish. Separate equipment, storage areas, utensils and preparation areas minimize the chance of cross contact in the kitchen.
They have a dietitian on staff to discuss individual nutritional needs of every student, and to manage food allergies, intolerances, diabetes, etc.
DU has been wonderful to Morgan and Dining Services basic motto is "We will provide anything you need to be safe." That is so comforting as a parent! And this will also be expanded upon on the website in the future.
We also discussed how the University can better identify and manage the huge number of incoming students with food allergies. I was thrilled with how open minded everyone was to discuss better ways to manage students with food allergies, and to provide more information about the University's current policies to incoming families.
The administrators plan to add the question of "Do you have food allergies?" to the housing request form, which is completed by all admitted students. This will allow the Housing department to match students better to ensure safe dorm living with no food allergens in the room. It will also prepare the Resident Advisor (RA) to be trained on EpiPen administration, and to ensure that other students in that area of the dorm are aware of which foods shouldn't be eaten. Gathering information from students with food allergies months prior to the start of school will allow DU to share the information with professors too, should accommodations be necessary in the classroom environment.
Of course, any accommodations will need to be approved through the Disability Services Office (DSO) which will also be receiving an update to their area of the website to include food allergies as a potential disability. The DSO paperwork is also slated for an update to include food allergies.
The plan is for all campus staff to be trained on the administration of an EpiPen, including RA's. Colorado passed a law earlier this year allowing for a Good Samaritan to administer an epinephrine autoinjector, and this law extends to college employees.
One of the housing issues that may impact students with environmental allergies or asthma is "comfort animals" that are brought to college to help calm anxiety issues. Some of these animals are furry friends, similar to service animals. Housing has to place students appropriately in zones so that shared ventilation systems do not cause issues for those with allergies and/or asthma. Again, DU is planning on obtaining this information sooner in the process by asking the question on the Housing application about service or comfort animals.
I'm very hopeful that the DU website and housing application paperwork will be updated by February 2016 to include all of this information for students with food allergies and their families. It's so exciting to watch a university take on food allergies!