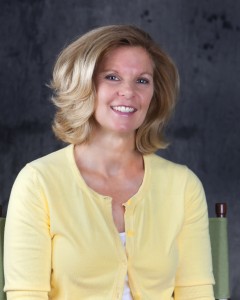 Since our family has never been to Europe, I wanted to interview someone in the food allergy world who has and had a great experience! Julie Trone is the CEO of Allergy Free Table, LLC. She has two pocket guide style books on food allergy management. Together with her husband, John, they have created many new resources for families and teachers who manage food allergies. She loves to travel with her husband and twin boys; (one of her boys has multiple food allergies and both have asthma), ski, hike and practice yoga.
What food allergies do you manage in your twin sons and what is their age?
We currently manage peanut, tree nut, dairy, sesame, and sunflower.  Only one of our sons has food allergies. . The boys are 10 years old, soon to be 11.
How did Allergy Free Table come into existence?
About five years ago a neighbor had a 9 month old daughter who was diagnosed with severe multiple food allergies.   After advising her on food allergy management she asked if I would write a book with her on the subject.  I was very interested and came up with the concept of a pocket guide that was a quick reference guide for parents.  Eventually the torch was passed to me to take over the project.    This project led me to developing the pocket guide for educators with another friend, Maria Acebal.  Allergy Free Table is the result of these publications coming to fruition and recognizing the need for practical educational resources on this subject.
You recently went with your family to Europe and England.  What airline did you choose to take and why?
We chose Iceland Air for a few reasons. We all wanted to set foot in Iceland because it is a fascinating island with a unique culture. Iceland Air had the dates, airport locations, and price range we desired as well. We discussed our food allergy needs with a customer service representative upon booking who notated our record but it was not the reason we chose the airline. Even with the notation in place we were unsure how they would actually handle food allergy management until we were seated on the aircraft. We prepared for our flight by packing in our carry-on bag multiple packs of EpiPens and plenty of antihistamine. Our son packed his backpack with sandwiches and snacks to last the entire 10 hours of travel time. Neither the check-in nor boarding gate attendants were aware of the allergy notation and asked us to talk with the flight crew. I was concerned until the gate attendant flagged down the flight crew before they boarded. The flight crew had known about the notation then discussed their food allergy management protocol with us. They made sure they knew who Gavin was, where he was sitting, and that he was not in an aisle seat in order to avoid the possibility of cross contact. After the safety announcement, a food allergy announcement was made in three languages asking passengers to refrain from eating any nut products. They did not allow the sale of their trail mix snack and checked on him periodically. On our return flight I overheard a passenger order the trail mix and the attendant told him that it could not be purchased due to a passenger with nut allergies on board.
Can you tell us about managing food allergies in the various countries?  Were some countries easier than others?
We toured Italy, France, and England. Food is such an important part of the culture in each of these countries and varies by region. The food that is native to the region is generally served more often in restaurants and abundant in grocery stores.  For example; Fontina cheese is made in the Italian Alps where it can be purchased in most markets, cheese shops, and restaurants.
Prior to our trip we researched the location of grocery chain stores, hospitals, and pharmacies.   On our first night we stayed in Dijon, France and knew there was a large grocer in town, 'Carrefours'.   Since we were traveling by car and had GPS we were able to find the store to shop.  Travelers who use public transportation may want to research what means of public transport will take them to the grocer.  Travelers will find small local markets with fresh produce, eggs, bread, and meat within walking distance in cities and small towns.   The local markets may or may not have GF foods like pasta and bread but carry fresh, local foods and limited packaged food.  Dairy products are very common in Great Britain, France, and Italy however we found safe breads, pastas, meats, and fish for our son.
France was the most difficult country in terms of finding allergen safe restaurants and packaged foods.  When we would find a safe product we would stock up.  Since we had a car it was not too difficult.  In Paris we did not have a car so our son ate a lot of safe cereal and slices of ham during our stay there.
In England packaged foods have the most informative labels I have ever seen.  It was quite refreshing.  Still, we followed our set rule; if you cannot read it don't eat it (pertaining to food packaging labels).  Being in an English speaking country was  easier however we maintained the same protocol…read the labels each and every time, ask questions, and if uncomfortable trying a food say 'no thank you'.
Did you go out to eat often?  What did you find to be difficult to manage?
We ate out two to three times a week for dinner and lunch.    When we would 'shop' for a safe restaurant we would take the language barrier and ability to understand our needs into account.  We rejected quite a few restaurants and frequented those that were safe.  Eating out was not very difficult as long as we were carrying safe snacks and at least two sandwiches for our son to eat just in case.  He usually ate all of the safe foods we packed and found something safe to eat (like the ham in France) at a restaurant.  Last resort for travelers is to go to an American chain like Burger King or McDonalds; we successfully avoided these restaurants.
Where did you stay – a hotel or a condo with a kitchen?
Mostly we stayed in week-long rental units with kitchens.  The day we arrived at any new location we would unpack then head to the grocery store to stock up on safe foods. In France we stayed in hotels; it was challenging.  London was a great place to stay with many grocers nearby including 'Whole Foods' in the Kensington area.
What can you suggest to our readers who want to take their child overseas?  Is there an age of child(ren) you believe works better?
We discovered that the most important task to managing food allergies in countries where the primary language is not English is to prepare in advance.  Order chef cards and emergency care cards in foreign languages; we purchased French and Italian cards.  I brushed up on my foreign language skills and was considered the family translator.   We also made a list of many words translated in French and Italian so we could read labels.  Other important words to translate are; medical assistance needed, where is the pharmacy, call a doctor, this is an emergency, and take me to the hospital.  It is important to learn about medical services available, proximity of the nearest hospital, and program the local emergency number (like our 9-1-1) into your cell phone.   Carry emergency medication with you always.  Even English speaking countries have a different dialect, vocabulary, and emergency number.
Packing is also a key factor.  We packed 2 jars of chocolate soy butter to last the trip and luckily it did.  I highly recommend packing the following;  plastic container, a few zip lock plastic bags, one cloth grocery bag, plastic cutlery, and a few staple foods.
It is important to educate your child before the trip about food choices, what will not be available, and what to expect.   We taught our sons that we were all going to find 'different' foods, some similar foods, and mostly to be prepared to try new safe foods.  They knew some sacrifices were necessary.  For instance our son never found a safe dessert, not even popsicles, so when we found Skittles he was allowed to have them.  After 7 weeks he was tired of Skittles but had a great story to tell about how many Skittles he was allowed to have.
I believe parents can bring their children to Europe at any age however the management will be different and possibly more demanding for smaller children.  Our 10 year old sons were great travelers.   Their maturity level was perfect for our long vacation abroad (50 days).  We are proud of our son with food allergies who was very interested in learning how to read a label in French and Italian as well as participate in ordering safe foods, asking questions, and being careful about choices.  He never complained about his food choices so I guess we did a good job preparing him and he was comfortable being flexible. We always had at least two sandwiches with us each day.  Every child is unique so it is not safe to assume your child is a natural traveler, especially children with medical needs.  Preparation is key!
Is there anything else you'd like to share with us?
Focus on the fun, art, history, sport, cultural attributes …anything but food.  It worked beautifully for us.  If someone has more questions have them contact me, julie@allergyfreetable.com .