Both my son and I had a childhood filled with eczema. For me, it was long before anyone knew that eczema was related to the atopic march of allergies and asthma. For my son, Morgan, we learned various ways to combat his eczema and make him more comfortable, which I have written about here.
Through the years, we've learned of many more skin issues that can occur related to mast cell issues and environmental allergies, and have found various products that have really helped both of us.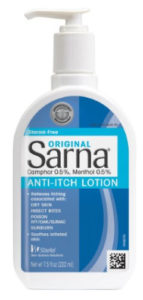 Morgan frequently had itchy skin, and not always from eczema. When he would play outside in the summertime, when the pollens were high, he would frequently itch afterward. We didn't want to have to give him Benadryl or cover him with steroid cream each time. We found a product called Sarna which really worked. It was steroid-free and you can purchase the "original" or "sensitive" which is fragrance-free. My daughter says the original "smells like my childhood!" because we applied it to Morgan so frequently.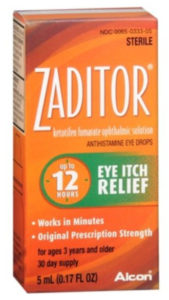 Morgan also has ocular allergies. Sometimes his eyes got so red and puffy we had to resort prescription eye drops and steroids. We tried to not allow it to get to that extreme by using Zaditor eye drops. These drops have Ketotifen as the active ingredient, which is a mast cell stabilizer. With my daughter and I having a mast cell activation diagnosis, we use these drops frequently during tree pollen season and enjoy great relief.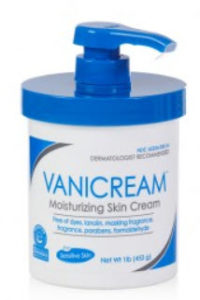 Colorado winters are extremely dry, and everyone in our family has been in need of more skin moisture this past season. We've found Vanicream to be an answer to our alligator skin issues, and to ensure that eczema doesn't flare. It is naturally fragrance free, and can even be applied to facial skin without clogging pores.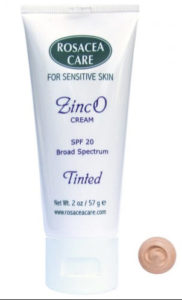 My mast cell issues have created another issue on my facial skin – Rosacea. I will react to most makeups by just getting redder skin. I found the company Rosaceacare years ago, and love it! I use the ZincO cream that includes a sun block on my face. I also love the cleanser and moisturizer.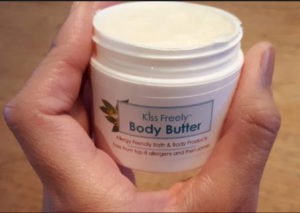 Kiss Freely has great lip balm that my daughter loves, and their body butter is amazing! It really helps dry skin and is free of all allergens and gluten that have caused us to react previously.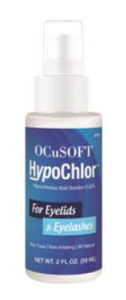 Lastly, I have eyelid issues. Specifically, it's called blepharitis, and is frequently seen in people with mast cell issues and rosacea. My eyelids get red and swollen and need to be cleaned daily. This is important to keep me from having to ingest oral antibiotics or to be putting antibiotic drops in my eyes frequently. I've found a product called HypoChlor can be used on gauze to scrub my eyelids and keep them from becoming inflamed.
One last note – I am not being paid to suggest any of these products. They are what works for us, and I hope that if you have similar skin and eye issues, you might find the suggestions helpful!