This is a selection from my new e-book "Studying Abroad with Food Allergies," available exclusively on Amazon Kindle. I detail all the important things you should think about when planning, traveling, and studying abroad! Buy it here.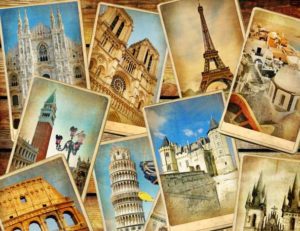 Study abroad is centered upon a program in a certain country. Some programs are run by universities, others run by research institutes, and even others run by American organizations in other countries. There are many different configurations for study abroad programs. Here are some typical categories:
University Programs. These programs are like year-long exchange programs where you are considered a normal student at the foreign university. You typically live on (or near) campus in university-provided housing, but homestays might be an option. Depending upon the country or university, classes may be taught in the native language.
Research / Experience Programs. These programs typically integrate a research or internship. Students may take classes and then complete an internship or complete both concurrently. These may be affiliated with universities, but are not always. Housing may be a homestay.
Language Immersion Programs. These programs are usually not affiliated with universities and are instead independent institutes. Housing is typically a homestay and academic curriculum is taught in another language.
Exchange Programs. These are year-long programs where, like university programs, you are considered a normal student at the foreign university. Exchange programs "switch" students from the respective universities: a university in Japan will send two students and receive two students for the whole year.
I have friends that were in each of those different programs. I was on a university program (more on that soon). One of my close friends, Kieran, was in an experience program in Brussels where he lived in a homestay with a local Belgian family, took classes for 5 weeks, and then worked for 5 weeks at a local international security think tank. I have two other friends who were on a university program in southern France, but in a homestay. I have a friend who was on a Mandarin immersion program in Beijing. I also have a friend who was on an exchange program to Japan, and another on an American research program in Chile. There is such a wide variety!
DU partners with programs around the world. One of the reasons we have such a high participation rate is because of these partner programs. DU students pay the university normal tuition, fees, and housing costs and DU helps cover all of the associated costs of registering, applying, and housing costs at partner programs. More importantly, if a student has a 3.0 GPA or higher and studies abroad in their junior or senior year, they qualify for a scholarship program that covers visa fees and flight costs! This scholarship is called the Cherrington Global Scholars Program.
Most universities have an office for study abroad: at DU, ours is the Office of International Education (OIE). OIE has an easily navigable site that lists out all of the available programs and their requirements. Some programs might have a language requirement or minimum GPAs or even certain majors! For example, there is a program in Milan that is specifically for opera majors at DU.
Criteria for Programs
These were some of the criteria I considered when I was selecting my program for study abroad. They at least help narrow down from a wide variety of programs that exist in the world and that DU partners with.
Are you comfortable studying in a country where English an official or primary language? Do you speak a second language?
Are classes taught in English?
Does the program offer credits toward my major or minor?
What kind of housing does the program offer? What kind of housing are you genuinely comfortable living in for at least four months?
Is the local cuisine (relatively) safe?
Is this actually where you want to go?
For me, I immediately knew that I would not be comfortable in a country where English isn't a primary language. I can butcher some Spanish, but I wasn't comfortable living in a Spanish-speaking country or communicating in Spanish. Study abroad is supposed to be uncomfortable and it is supposed to stretch your boundaries, but it isn't supposed to be dangerous. I didn't feel safe constantly communicating in Spanish or in a Spanish-speaking country since I wasn't sure if I could constantly maintain food safety for the many months I would be there.
This also relates to another criterion mentioned above: is the local cuisine (relatively) safe? It's impossible to find any cuisine that won't contain at least one of my allergens, so I was looking for cultural cuisine that I could, on average, feel comfortable in finding a safe option. This criterion eliminated some English-speaking programs in English-speaking countries like The Gambia because I wasn't entirely sure if I could consistently have safe food. Even though I wasn't considering China, Japan, or Thailand by this point, this would also have eliminated those countries from my consideration.
I eventually narrowed down to mostly a few host nations: New Zealand, Australia, the United Kingdom, and Ireland. I also kept the Netherlands, Denmark, and Sweden on my radar because of their high-rate of English proficiency and relatively accessible cuisine.
This narrowing process may be different for you depending upon your food allergies. It might be stricter and you might focus exclusively on European countries (or only one country); it also might be less strict depending upon what you need to manage. Conduct some Google searches to explore different country's cuisines and their languages. This was immensely useful to me before I started to explore programs in-depth. That way, I didn't go chasing an impossible program down a rabbit hole.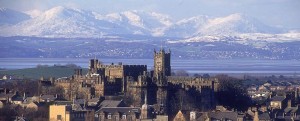 Most of the programs were university programs and I double checked that they at least offered some classes I could count toward my academic degree. Sometimes, students forget that it is study abroad and not travel abroad. This is still an academic experience and it makes sense to take classes that still count for academic credit since you're paying the money! OIE made accessing these lists at the various programs very easy, so if your university does not offer such a nice website, you might have to do some digging to figure out their academic offerings!
Want to learn more about housing at study abroad programs, coordinating accommodations, planning international travel, and more? Get my new e-book "Studying Abroad with Food Allergies" now, available exclusively on Amazon Kindle. Buy it here.