I've been in search of great food allergy research, and where a donation would best be utilized to find a cure for food allergies, after writing my recent blog post, FOLLOW THE MONEY: WHERE IS YOUR DONATION TO A FOOD ALLERGY NON-PROFIT GOING?
In my quest, I came upon the company DBV Technologies. DBV is the company performing research on the Viaskin electrostatic patch, which administers an allergen directly on the skin.
I spoke with Susanna Mesa, DBV Technologies Vice President of Finance, Investor Relations & Strategy. I inquired whether an individual could donate to the research and was told that DBV does not take donations from any individual nor any food allergy non-profit. They want for their research to be completely free of any influence or desire for specific results. Therefore, the best way to support this type of research is to get involved in a research study. (More info on that below). Our discussion was so compelling that I wanted to pass on the information about their product.
As their website states, "DBV Technologies believes EPIT® (Epicutaneous Immunotherapy) has the potential to provide all of the intended benefits of a disease-modifying treatment in allergy, while avoiding severe or life-threatening allergic reactions." In fact, there have been no systemic reactions to their product by any patient in their 10 years of research. Since the patch is applied to the skin, there have been mild topical reactions which usually decrease within a few weeks of wearing the patch.
DBV monitors patients involved in their research for 3 years. After the first year of wearing the patch, protection from anaphylaxis, in case of accidental exposure, has been seen to occur. Research has shown that those wearing the patch for longer periods of time, such as 24 months, have been able to consume more of their allergen without a severe adverse event. Patients do still carry an EpiPen, but they are able to travel and eat more comfortably. Additionally, if a patient removes the patch, there isn't an immediate re-sensitization to the allergen within the first day.
As of November 1, 2015, renowned food allergy researcher, Dr. Hugh Sampson, became the Chief Scientific Officer of DBV. You can read the press release here.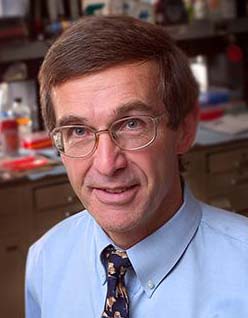 The design of the patch has also taken into consideration the caregiver. I asked Lianne Mandelbaum of No Nut Traveler a few questions about her experience with her son, Joshua, who is involved in the peanut patch study.
What made you and your son want to participate in the Viaskin research? 
I always had 2 allergists for Josh – one local in NJ and one at Mt Sinai because I always wanted Josh in a clinical study (as it seemed the allure of a cure was so far off) and Mt Sinai was always conducting studies.  But to be honest, our bad airline experience with United (the one that spurred me to launch NoNutTraveler) made me even more determined to get him in a study.  The experience really shook me to my core, thinking his allergy could potentially dictate his future life choices.  For example, he is a great tennis player and is starting to really compete and at some point he will need to fly to tournaments (and Jet Blue does not fly everywhere).
I was that mom constantly calling Mt Sinai to check if there was a study he was eligible for.  I had also started researching private practice OIT and Chinese herbs, but then we got the call for the patch study, and it was a no brainer to say yes.  I read all the studies in Europe on the patch and there were no life threatening reactions due to treatment (which was always a fear of mine).  Plus, if you got the placebo, after a year you got treatment at a higher dose patch , so I felt it was worth it even if we had the placebo to start.  I felt we could always try the other options but this was a really great opportunity for him.
Which research study is he a part of? 
He is part of CoFAR6 Peanut Epit- out of Mt Sinai NYC.
When did your son begin wearing the Viaskin Peanut Patch? 
He started wearing it a little over 2 years ago.
Has he had any type of reaction? 
His only reactions are hives at the site of patch which continues today although they are less angry looking.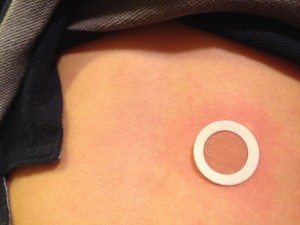 Have you noticed any decrease in reactions to peanuts? 
He had a reaction at 1/8 of a peanut at the oral challenge to enter the study. After a year he did go into anaphylaxis at his challenge but it was at 2 peanuts- a huge difference.
About 7 weeks ago he had a decrease in his peanut allergy skin prick test. This is the first decrease in 8 years and it was a big decrease- we are so hopeful as to what it means.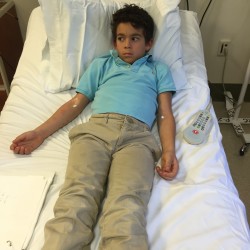 Our final challenge is at 2 years 6 months in May and we are hopeful but also cognizant that 2 years 6 months may not be enough time and hope to get more patches if that is the case.
Being in a study has empowered Joshua.  He feels he is doing something that has the potential to really help other kids with peanut allergy.  I believe he feels this is a way to "fight" the allergy.  I am also grateful he went into anaphylaxis after year one, yes you heard that right – I am grateful.  Josh had not had anaphylaxis since he was 2, and he did not remember what it felt like.  He not only knows what it feels like now. He saw how quickly the Epi saved him and he is vigilant about carrying it.
Thanks Lianne for sharing your experience!
DBV is currently recruiting for three different clinical trials: peanut, egg, and EoE. More information about each of these trials is available here.
The PEPITES (Peanut EPIT® Efficacy and Safety Study) is the first food allergy research to reach a Phase III trial with the FDA (Food & Drug Administration) in the US. It will be a randomized, double-blind, placebo-controlled trial designed to assess the efficacy and safety of Viaskin Peanut in approximately 330 pediatric patients in around 30 centers in North America (United States and Canada), Australia and Europe, according to the DBV Technologies website. This is very exciting!
I'm very hopeful that the "Peanut Patch" will yield promising results toward research for a cure for food allergies!