Hello everyone! I decided to update all of you with just one post covering both days given that a good portion of one was in Disneyland.
Saturday
There is a McDonalds in the vicinity of the hotel, which makes getting breakfast easy. When planning, I was very surprised to find out that none of the foods that McDonalds serves at breakfast contain nuts (or any of my allergies).
I simply got pancakes and sausage and while it may not have been the most healthy breakfast, it certainly tasted good!!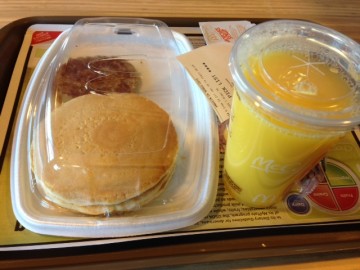 After breakfast, my whole group went out to the President Nixon Library and Museum. It was a phenomenal experience!!
I got to see the old Marine/Army 1 (depending on the branch of the pilot) that President Nixon departed from his presidency in. I also had the chance to learn all about President Nixon's life and successes. No food was allowed in the museum, so I didn't have any problems.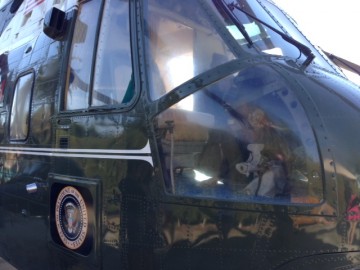 After the Nixon museum, our group went to Disneyland! We were there from 1pm until midnight. I can say that I haven't had that much fun in a very long time.
Food at Disney wasn't hard at all. I stopped by and had some food at a Sandwich joint for lunch and balanced out some safe BBQ for dinner. I had simply asked about the sauce they use for their BBQ – they graciously provided ingredients for all of it. It was absolutely delicious!
Food is always a big issue when you're at a theme park. But, what about carrying around your cell phone and EpiPens? If there is ever a problem, people need to be notified. I carried my EpiPens, cell phone, and wallet on me at all times. I didn't leave them in a bag or put them in a locker.
Splash Mountain certainly made me a little wet, but my cell phone was fine and my EpiPens were stored in a Garmin case and remained in their waterproof case, as always.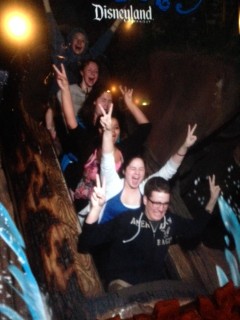 I was thoroughly exhausted by midnight. It was a fun day – I even got to see the whole castle lit up!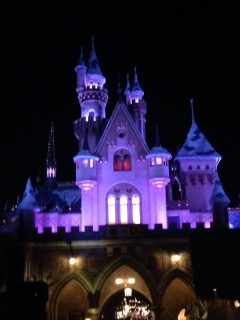 Sunday
I once again had breakfast (and included a delicious and completely  unhealthy cinnamon melt) at McDonalds.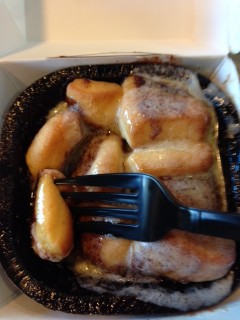 We visited the Museum of Tolerance. No pictures were allowed, so I can't document anything from the museum, but I can say it was one of the best museums I have ever visited. It was enlightening and heavy, examining the consequences of our words and propaganda against another group of people. It specifically looked at the Holocaust, and I nearly came out in tears from one of the gas chambers.
After the Museum of Tolerance, we went to In-N-Out burger.
I have never eaten such a good burger. And fries. And milkshake. It was amazing fast food. Fast food burger joints are nefarious for their use of sesame seeds on buns. I had called ahead to the restaurant chain to make sure they didn't use sesame on their buns – they didn't. Their fries are also not cooked in peanut or sesame oil – another wonderful and tasty victory!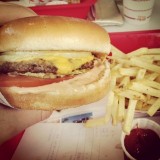 After In-N-Out, we visited President Reagan's library and museum. That was an another awesome experience! We got to revisit Reagan's life and successes along with the old Air Force One. That took the rest of the afternoon.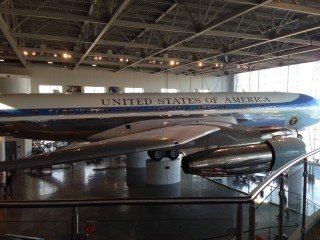 For dinner, we got to eat at restaurants in the vicinity of our hotel. I had checked before the trip, and there was an IHOP just down the block. IHOP is what I call a "pocket" restaurant – it's always safe and I can just pull it out of my pocket as a safe backup.
I'll post a final update tomorrow after my flight home! I'll leave you with this awesome California sunset taken from President Reagan's library.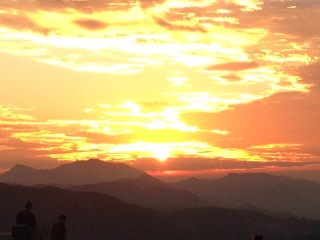 To read Morgan's other post about his Senior Class Trip on Friday, click here.