Maintaining control of kitchen supplies and surfaces is a must for those with food allergies. Yet, there are many times when a shared kitchen is all that is available. When is it safe to cook there? And how do you do it? When do you need to find an alternative method to prepare food? What are your limits when it comes to safety?
College
When we were searching for a safe college living experience for our son, Morgan, who has allergies to peanuts, tree nuts, sesame, fish and shellfish, many colleges promoted their dorm floor "community kitchen" as an option for preparing safe foods.
These kitchens allowed ALL students to cook brownies, pizza or whatever else might be hitting their palate at midnight when the cafeteria was closed. Most of the kitchens we saw were supplied with utensils, baking trays and various other kitchen gadgets to be able to cook and/or bake.
Preparing meals for someone with food allergies, using the same utensils and pans that had previously been used to make brownies with walnuts for example, was not a cooking situation that would prove safe for Morgan without a large amount of cleaning surfaces and supplies first. And the potential for cross contact was very high in the cleaning up process, so we did not see this as a good solution.
Also, these college community kitchens relied upon the students to clean up after themselves, or to clean up after the previous student's cooking attempts. Custodians and maids are frequently hired by colleges to clean the community bathrooms, but rarely are they cleaning the community kitchens.
We decided it was safer for Morgan, and it was his preference, to eat in the dorm cafeteria where cross contact could be monitored by the chef and employees. During his two years of living on campus at college he never prepared any food in a community kitchen.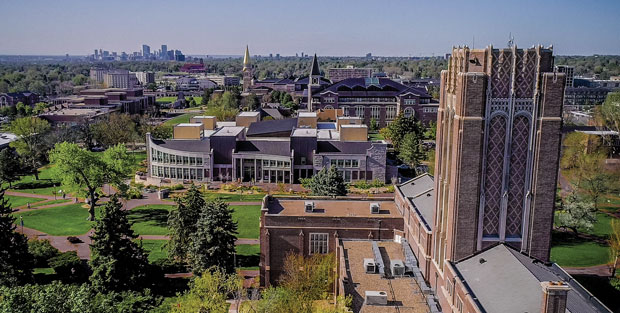 Sharing a Kitchen with Roommates and/or Housemates
Once Morgan moved out of the dorms, he lived in an apartment with three other roommates. They had shared a very small kitchen. Morgan asked that none of his allergens be brought into the kitchen. Each of the four roommates had separate bedrooms, so he didn't try to monitor what food they brought into their rooms. He just wanted to ensure that nothing was brought into the kitchen area.
There was only one "oops" in the 9 months they lived together, and the roommate who brought in nuts cleaned up everything – pans, countertops, utensils, plates, and even threw out the sponge – to ensure that Morgan didn't have any contact issues.
During his senior year of college, Morgan moved into a house with two other roommates and kept this same request that none of his allergens be cooked in the kitchen. It worked well, and his roommates always honored his request.
Studying Abroad
While studying abroad in England, Morgan had to request special accommodations for his living and dining situation. Students who came from other countries to the University of Lancaster were provided a dorm room with a shared community kitchen to ensure that they met more students at the school while preparing their meals.
While that would have been nice, it wasn't a situation that Morgan felt comfortable with. Students came from numerous countries, many of whom were accustomed to regularly eating the foods that Morgan was allergic to – especially nuts and sesame.
Morgan had to provide arrangements with the Disability Services Office to have an "ensuite kitchen." That resulted in him being the only person using the kitchen in his dorm room. The room was tiny and the stove only had two burners, plus there was no oven! But he made it work for the 10 weeks of the school quarter while he was there, grateful that he didn't have to try to monitor all the variety of foods in a community kitchen. And he still met many students in his classes and in the dorm.
Airbnb and vacation properties
Morgan traveled overseas before studying abroad during his junior year of college and stayed in a variety of Airbnb properties. He also travels a lot for work now staying in these properties. He has found that cleaning all of the cutting boards, utensils, and pans before using them to cook is a necessity.
He has also stayed in Airbnb properties where the host will provide breakfast or some other meal. This gives him the opportunity to explain his food allergies, and he has never accepted food from someone else.
He has stayed in a property where there were other "roommates" who used the kitchen. He was only in this situation for a week, and decided to not ask that all of the roommates refrain from bringing in his allergens. Instead, he cleaned the kitchen utensils that he was going to use for making oatmeal for breakfast, and ended up eating out for most other meals at safe restaurants.
A final word
What we've found is that it's most important to listen to your intuition about a situation AND always be honest about your food allergies. It's never worth accepting a food from someone because you're concerned you're going to hurt the feelings of your Airbnb host.
Bring plastic gloves to be able to do the cleanup in a kitchen without having any cross contact issues, or ask a friend to help.
You might have to pay more money in order to get a safe living situation or a safe traveling situation – but your safety is worth it!